UNM LGBTQ Resource Center PRIDE Scholarships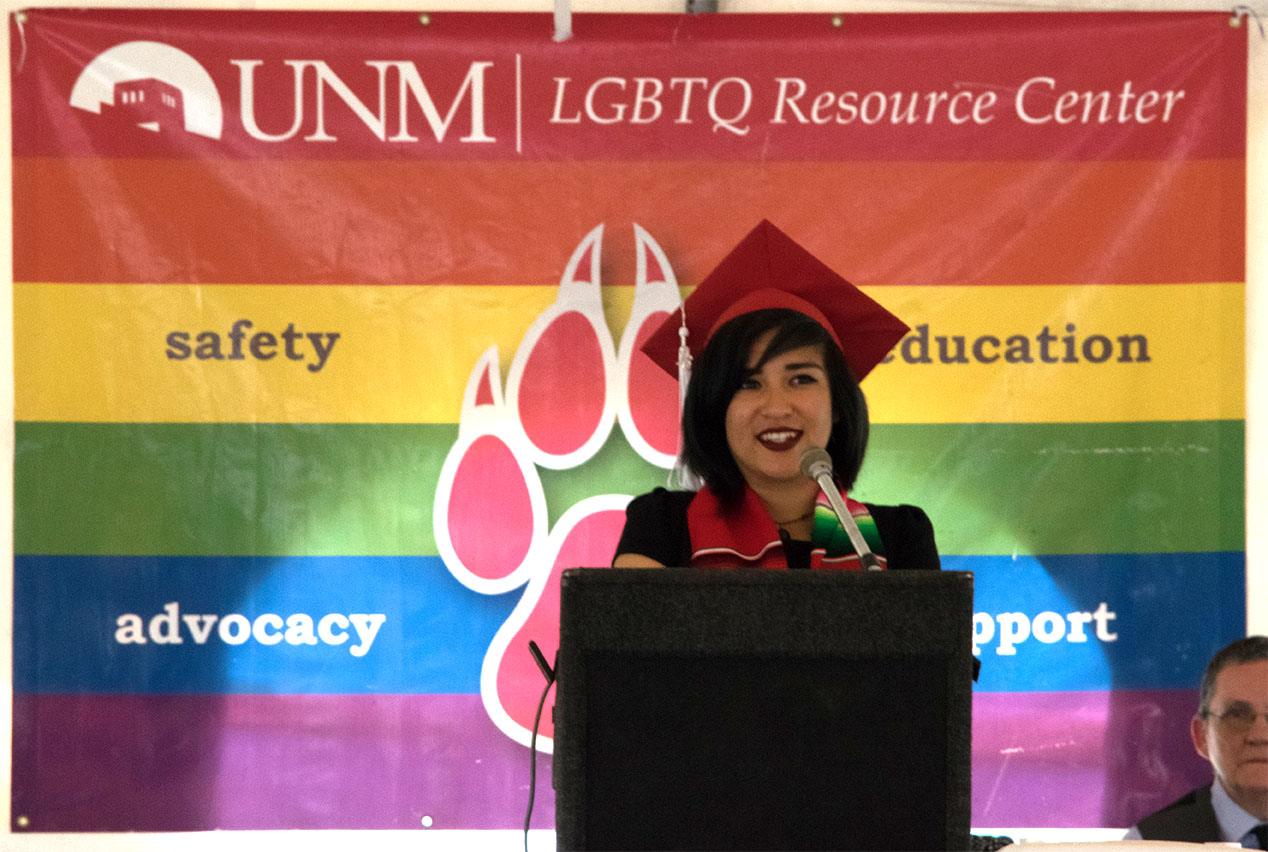 The UNM LGBTQ Resource Center Pride Scholarship is available to any UNM student who can demonstrate financial need for the current Fall or Spring semester. Selected undergraduate or graduate students will be awarded up to $250. To get started, download the application form.
Requirements
One-page personal statement addressing the following:

Describe your financial situation that has led to your request for funding from the LGBTQ Resource Center
Please explain your commitment to promoting the needs of LGBTQ individuals and how it has impacted your academic experience.
We are only able to award scholarships for emergencies that may come, but not for tuition.

A current unofficial transcript.
Completed application form.
Application Cycle
Scholarships will be accepted during the following months:

September, October, November and December for the fall semester
February, March, April and May for the spring semester

Applications will be reviewed around the 1stand 15thof each month. 
Applications will not be reviewed during the summer and winter break, but will be added to the next application review.
Scholarship Process
Submit your completed application to the LGBTQ Resource Center in person or via email to lgbtqrc@unm.edu 
The LGBTQ Resource Center staff will review your application and make award decisions around the 1st and 15th of every the month.